Print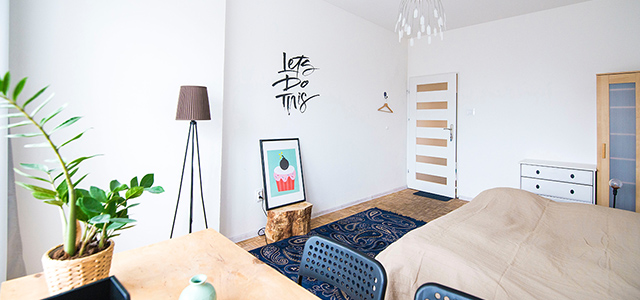 More than 800 suspected unauthorized short-term rental properties actively under enforcement
This program is one of many designed to move more supply into the long-term rental market because housing in our city needs to be first and foremost for those who live and work in Vancouver.
Mayor Kennedy Stewart
March 14 2019 –
Only six months since the City's new short-term regulations took full effect on September 1, 2018, the City's enforcement team has opened more than 2,000 case files and taken enforcement action against 820 suspected unauthorized short-term rental properties.
"The early results of enforcement in the first six months of our new short-term rentals program are encouraging," said Mayor Kennedy Stewart.
Enforcing the rules
Last month, a commercial operator with a combined 35 short-term rental listings at two properties was fined $20,000 for one property and has set a trial date for the second property. The operator has also closed both of their short-term rental business licences with the City.
Two other operators have pled guilty to violations of the City's short-term rental by-laws and each were fined $2500 in Provincial Court. Pursuing legal action against suspected non-compliant operators requires enforcement staff to undertake extensive investigation to gather sufficient evidence for each case so that it may be substantiated in court.
"In developing these new regulations the City solicited feedback from internal and external sources, such as other cities, on how to build and improve our licensing and enforcement systems," said Kathryn Holm, Chief Licence Inspector. "We continue to develop and refine our approach to identify and enforce against operators who knowingly evade our bylaws. We thank the members of the public who continue to provide us with information about suspected illegal operators via our dedicated reporting channels."
Renew your licence for 2019
Operators using a 2018 licence are reminded to renew their licence for 2019 to ensure they are in compliance with the City's regulations.
Those who continue to actively market their short-term rental business without a valid 2019 business licence are subject to enforcement. Nearly 70% of operators who held a 2018 business licence have already renewed their licence for 2019.
Operators who are ineligible to obtain a short-term rental business licence may apply for a long-term rental business licence.
Statistics
| Key statistics | December 9, 2018 | March 6, 2019 |
| --- | --- | --- |
| Active listings in Vancouver | 4,589 | 4,720 |
| Business licences issued* | 3,161 | 2,628* |
| Case files opened | 1,600 | 2,014 |
| Properties under enforcement ** | 787 | 820 |
| Enforcement activity | December 9, 2018 | March 6, 2019 |
| --- | --- | --- |
| Licences flagged for investigations and audits | 363 | 520 |
| Warning letters written | 304 | 309 |
| Legal orders issued | 132 | 142 |
| Violation tickets issued | 126 | 274 |
| Units identified for inspection | 59 | 92 |
| Listings referred to prosecution | 89 | 89 |
| Business licences suspended | 3 | 17 |
Short-term rental statistics are published by the third Monday of each month, and may be viewed online.
* Short-term rental operators are required to renew their business licence annually.
** Many properties are subject to more than one type of enforcement activity.
Enforcement
The City is responsible for pursuing enforcement against operators who are not following the short-term rental regulations.
To comprehensively monitor the short-term rental market, enforcement staff collect and analyze "screen-scraped" data from all platforms and cross reference it with the City's other data sources to identify and enforce against non-compliant operators
Since short-term rental regulations took full effect on September 1, 2018, the City has received 757 citizen complaints about suspected illegal short-term rentals via our dedicated reporting channels of 3-1-1 and VanConnect
Citizen feedback
The City welcomes information about suspected illegal short-term rentals from residents, and asks that they provide both the building address and unit number, if applicable, and the listing URL so the City can create an enforcement file and research the complaint.
To report suspected illegal short-term rentals, call 3-1-1, complete the online form or submit a report through the VanConnect app.
The City does not investigate or enforce based on information related to Short Term Rentals posted on social media platforms.
Apply for a short-term rentals business licence and learn more about the program