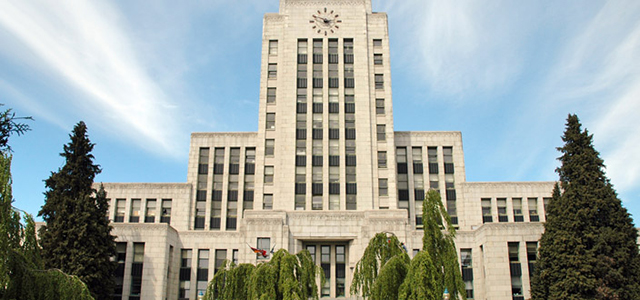 More than $9 million of funding approved for organizations creating a safer and more equitable Vancouver
The City is proud to support the non-profit sector.
Sandra Singh, General Manager of Arts, Culture, and Community Services
March 9 2021 –
Today, Council approved $9,000,730 of grants for funding social service organizations that support reconciliation, equity and inclusion, gender equity, housing stability, poverty reduction, childcare, and the overdose crisis.
Funding to support non-profit organizations
The funding will support more than 235 non-profit organizations who are working everyday to ensure Vancouver residents have equitable access to services and supports that can bring about positive change.

"The City is proud to support the non-profit sector and is grateful for the on-the-ground knowledge and expertise of these organizations that continue to provide thousands of Vancouver residents with access to critical services, connections to their community, and a better quality of life," said Sandra Singh, General Manager of Arts, Culture, and Community Services at City of Vancouver. "Unfortunately, Vancouver is a city in which many residents face acute and persistent inequities that impact their mental, physical and emotional health and the COVID-19 pandemic has exacerbated these issues. The non-profit sector has been, and continues to be, a first line of response during the pandemic, and has played a vital role mobilizing volunteers and adapting services to meet community needs."
Supporting our key priorities
This year's funding, which combines a number of different grant streams, includes an additional $350,000 to support groups whose work aligns with the our key priorities which include:
Reconciliation
Accessibility and inclusion for persons with disabilities
Equity, inclusion and decolonization
Support for mothers living in poverty and women experiencing gender based violence
Support for youth and people experiencing homelessness
Organizations that received funding
Pacific Community Resources Society (PCRS) received $108,000 to fund their work to support youth. "Pacific Community Resources Society has been providing education, employment, housing, safe substance use guidance, mental health and support services to youth and families for more than 36 years. Important services like our Broadway Youth Resource Centre (BYRC) could not provide safe and welcoming programs without the support of our community partners like the City of Vancouver," said Calum Scott, Director of Operations at PCRS. "Through this funding, we have been able to support hundreds of youth who are aging out of government care, living through poverty, marginalized and/or at risk of homelessness to gain life skills, access to cultural services, housing, and to achieve their goals."
Other organizations who have received funding this year include:
Aboriginal Mother Centre Society received $75,000 for their Transformational Leadership Program, AKA Under One Roof Administration. The program provides housing for Indigenous mothers and their children in a culturally relevant and supportive environment with access to a variety of essential services.
411 Seniors Centre received $60,000, an increase of $5,000 from last year, for their Seniors Helping Seniors Program, through which volunteers play a key role in linking isolated seniors to their peers and new opportunities, encouraging community engagement and inspiring civic participation.
WISH Drop-In Centre Society (WISH) received $101,700 for their drop-in centre, an overnight safe haven open 24/7, 365 days a year for women involved in street-based sex work, providing front-line support such as nutritious hot meals, showers, and clean clothing; basic medical care, information and referrals to capacity building programs as well as other community services. WISH received an increase of $6,700 from last year due to a surge in demand for their services.
Read more about other grant recipients (768 KB)
Aligning with our sustainability objectives
This report recommends grants that address some of the most significant issues facing Vancouver as well as aligning with our sustainability objectives and strategies including the Healthy City Strategy, Greenest City, Reconciliation, and the Women's Equity Strategy. Grants also help organizations leverage funding from other sources, including other levels of government and foundations, thus increasing overall resources available to support Vancouver's non-profit sector.