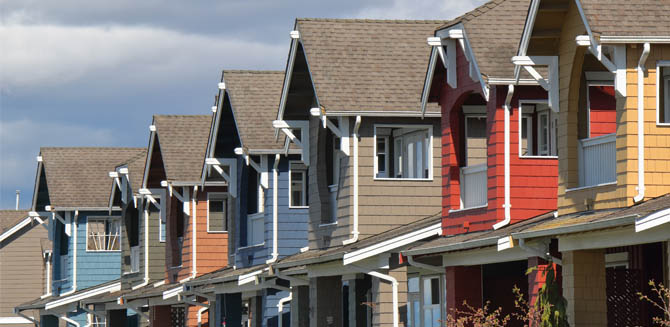 One week left to make Empty Homes Tax declaration
All residential property owners required to declare by February 2
January 26 2021 –
As of January 25, 87% of residential property owners in Vancouver had submitted their Empty Homes Tax (EHT) declaration for 2020, a figure slightly ahead of last year's percentage of 82 by the same date.
Property owners who miss the February 2, 2021, declaration deadline will be levied a $250 fee for not declaring on time.
Property owners required to declare
All residential property owners in Vancouver must submit a declaration, regardless of whether the owner lives in the property or rents it out. Remember, that only one declaration per property is required.
When a property will be subject to the tax
A property will be subject to the EHT at a rate of 1.25% of the property's 2020 assessed taxable value if:
No declaration is received by February 2; or
The property is declared vacant by the property owner without qualifying for one of the nine exemptions.
However, if a late declaration of 'occupied' or 'exempt' status is received after February 2 and we have verified it, the property will not be subject to the tax.
All declarations may be subject to audit.
Declare online
The process takes just a few minutes to complete, and you can get help by calling 3-1-1 between 7am and 10pm daily (outside Vancouver call 604-873-7000) or by chatting live with an advisor on our website.
Payment due April 16
Payment of the Empty Homes Tax is due by April 16, 2021. Payments made after this date will be subject to a 5% penalty.
Speculation and Vacancy Tax
The provincial government's Speculation and Vacancy Tax is separate from our Empty Homes Tax; inquiries regarding the province's tax should be directed to spectaxinfo@gov.bc.ca or by calling 1-833-554-2323.