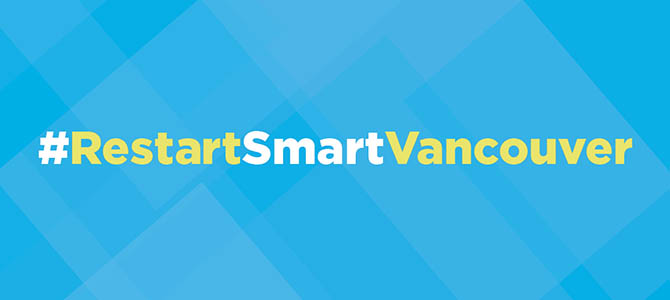 Park Board to open more than 50 recreation facilities over the next six weeks
September 4 2020 –
The Vancouver Park Board will reopen 24 community centres across the city on Tuesday, September 8 followed by a phased reopening of eight indoor pools, eight ice rinks, and 14 fitness centres, providing citywide access to important recreation services in Vancouver.
Community centres
The community centres are jointly operated by Community Centre Associations (CCAs) and the Park Board.
Priority programs and services focusing on children, youth, seniors, and food security will be the first to restart. Some centres will offer programming immediately on September 8, such as child care, while others will have soft reopenings to familiarize patrons with new protocols and procedures prior to program start dates.
All sites will be open Monday to Friday with some locations offering extended hours on evenings and/or weekends. Times may differ slightly between sites to support specific licensed child care programs.
Community centres will provide washroom access, but showers, change rooms, and locker access will only be available for pool users. Patrons should arrive ready for their program or service.
Indoor pools
Indoor pools will begin reopening on September 14 when swimmers return to four pools later this month:
The remaining four pools, Killarney, Templeton, Lord Byng, and Renfrew, will open next month with a target date of October 13.
Kensington Pool will not reopen this fall due to its size, which is too small to safely accommodate the physical distancing required for aquatic use during the pandemic.
Booking a swim time
Casual swimmers can book a 90-minute swim session, while lane swimmers can book a 45-minute swim session online, up to 72 hours in advance. There will be a 45-minute break between swim sessions, at which time the pool will be cleared and facilities will be sanitized to prepare for the next group.
As the pools are different sizes, the capacity of each pool will vary. Individual lanes (for length swimming) have a maximum capacity of six swimmers per double-wide lane. Patrons are not to gather at the same end of the lane, nor change lanes during the swim.
Saunas and steam rooms
Saunas and steam rooms will remain closed at this time. Only hot tubs large enough for safe use will be open. As the hot tubs will be limited in capacity, patrons will be asked to limit their time to 10 minutes at a time, giving other visitors an opportunity for access.
Rental equipment
There will be no rentals of swimming goggles, kickboards, snorkels or towels. Snorkels are not permitted. Kickboards may be used if patrons bring their own.
Fitness centres
The first fitness centres will open September 14 and include:
The following month, seven more fitness centres will open on October 13:
The remaining fitness centres located within community centres are operated independently by CCAs. Those CCAs will determine later this fall if or when their facilities will open.
In order to maintain physical distancing, a limited number of users will be permitted in the fitness centres at a time (the number of spaces will vary depending on the size of each facility). Visitors can book a one-hour session up to 72 hours in advance online.
Ice rinks
Park Board arenas will begin reopening on September 21 with ice going in first at:
On September 28, the Park Board will open rinks at:
The remaining two arenas, Kitsilano and the West End, will open on October 5. Arenas will begin by opening for organized play by permit-holders, sport and team bookings only, with public skating, lessons, and recreational use coming later in the fall.
Flexipasses
Park Board flexipasses will not be accepted at this time, as the program is currently suspended until the end of the month.
Reservations for swimming and fitness centre use will follow a similar process as outdoor pool bookings. Patrons will be able to pre-book guaranteed access online up to 72 hours in advance. Approximately 80% of use will be allocated for pre-bookings, with 20% reserved for drop-ins, with cash or contactless payment accepted on site. The Leisure Access Pass (LAP) program will allow users to book using their LAP.
View hours of operation and information on how to reserve recreation services at various facilities
Safety measures
The Park Board has undertaken an extensive signage campaign at each of its facilities to educate patrons on new processes, procedures, and COVID-19 safety measures. Wearing masks inside Park Board recreation facilities will be optional at this time and is encouraged.
Staff will undergo daily health screenings, complete additional safety training, and follow new safety protocols. Programs are being offered in a staggered format to reduce the number of individuals in a space at any given time. In some facilities furniture has been removed or reconfigured to allow for additional physical space.
Anyone accessing public recreational facilities or services is reminded to stay home if feeling unwell, exhibiting any symptoms of COVID-19, or if they have traveled outside of Canada within the previous 14 days.
The Park Board is taking a thoughtful and phased reopening and recovery approach in alignment with BC's Restart Plan , and in consultation with various government and non-government agencies and partners.
Since May, the Park Board has reopened golf courses, VanDusen Botanical Garden, Bloedel Conservatory, tennis and pickleball courts, pitch and putts, skate parks, synthetic sports fields, basketball and volleyball courts, disc golf, roller hockey, multisport courts, playgrounds, spray parks, outdoor pools, day camps and childcare services.
The Park Board continues to review the feasibility of reopening other facilities and services and will make adjustments to its operations based on the latest information provided by VCH, the Provincial Health Officer, and industry partners.
Information about the status of services and facilities impacted by COVID-19