Permits required for fireworks in Vancouver
October 10 2012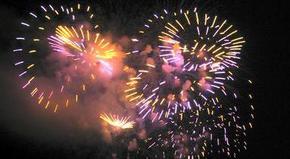 If you plan to light up the skies this Halloween season, you'll need a permit to buy and use fireworks, and must be 19 years of age or older.
To get a fireworks permit, you can visit our website or phone 604-873-7593. Permits are free, but you must successfully complete a fireworks safety test to acquire one. Permits are available anytime during the year.
Fireworks may only be purchased from October 25 to October 31. They may only be discharged on October 31. You must show ID and your permit each time you purchase fireworks and carry both when you use fireworks.