Property taxes due February 3
December 1 2014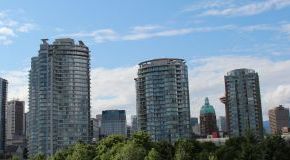 If you're a City of Vancouver property owner, your advance tax notice has either arrived in your mailbox or it's on the way.
Property taxes are due Tuesday, February 3, 2015. 
When you should receive your tax notice
If you have not received your tax notice by December 10:
Property owners, including new owners, are responsible for payment of taxes whether or not a tax notice is received.
How to avoid line-ups and delays
Avoid line-ups and delays at City Hall and 311 by:
Using our online services to find out information about your bill, such as your account balance and other details and current or past bills
Signing up to get your future tax notices or utility bills by email
Get your account balance and sign up to receive bills by email
Ways to pay
The fastest way to pay is online through your financial institution, which will also give you instant confirmation and help cut down on errors. There are also several other ways to pay too.
Learn about all the ways to pay