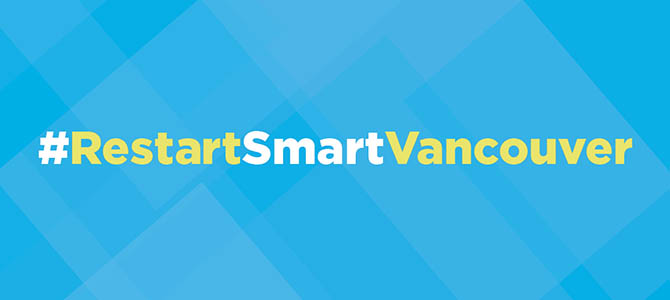 Select arenas, fitness centres to reopen safely in September
Our facilities play an important role in supporting not only the physical health of people in our community, but also their mental well-being, particularly in challenging times such as these
Daisy Chin, Director of Recreation
August 10 2020 –
Vancouverites eager to return to indoor fitness and ice rink activities will find new COVID-19 safety measures in place as select locations are set to reopen in September.
The Vancouver Park Board, in partnership with local community centre associations, will begin by reopening 12 fitness centres in mid-September, with the 12 remaining locations reopening in a phased approach later this fall.
Similarly, Kerrisdale, Sunset, and Trout Lake arenas are scheduled to reopen September 21, with the remaining arenas aiming to reopen the following month.
"Our facilities play an important role in supporting not only the physical health of people in our community, but also their mental well-being, particularly in challenging times such as these," said Daisy Chin, Director of Recreation for the Vancouver Park Board. "They also provide low-barrier options which meet the needs of a wide range of residents of various ages and abilities."
Physical distancing and online reservation system
Fitness centres will reopen under new guidelines to promote physical distancing. This includes introducing an online reservation system for visitors, with 20% of spaces being reserved for onsite drop-in. Leisure Access Program patrons will be provided a code to make reservations.
Initially, arenas will only be available for organized play by permit holders. Plans to expand access to the general public are underway and will be offered once the required health and safety precautions are in place.
Fitness centres and arenas were voluntarily closed by the Park Board in mid-March in response to the COVID-19 pandemic.
Since May, the Park Board has reopened golf courses, VanDusen Botanical Garden, Bloedel Conservatory, tennis and pickleball courts, pitch and putts, skate parks, sports fields, basketball and volleyball courts, disc golf, roller hockey, multi-sport courts, playgrounds, spray parks, outdoor pools, and other priority programs.
Indoor pools update
The Park Board continues to review the feasibility of reopening other facilities and services and will make adjustments to its operations based on the latest information provided by Vancouver Coastal Health, the Provincial Health Officer, and industry partners.
In anticipation of federal and provincial funding support, the Park Board has developed a phased safe-return plan for indoor pools, and aims to provide a timeline in the coming weeks.
"Our teams have worked hard to come up with plans to deliver the services we know Vancouverites value," said Chin. "But we're still navigating the realities of this pandemic, including a reduction in expected revenues. It's important that we take time to carefully consider the long-term financial implications before committing to firm dates."
For more information about the status of services and facilities impacted by COVID-19, visit: vancouver.ca/park-board-restart.