Statement from City regarding court's decision on 950 Main Street
May 18 2017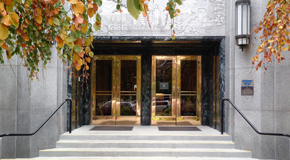 We are concerned by the implications of the Court's decision and are reviewing our options.
We fully agree that the lack of affordable housing in our region is a critical challenge.
However, the continuation of the encampment at 950 Main Street is threatening the future of a vital affordable housing project which will serve Aboriginal adults who are homeless or at-risk of homelessness which has been planned for that site.
Lu'Ma Native Housing Society to operate housing
This site has an active development permit application which includes 26-units of affordable housing, to be operated by Lu'Ma Native Housing Society.
While BC Housing is the lead funding partner in the construction of the project, Lu'Ma Native Housing Society has secured several other sources of funding, some of which have pressing timeframes and would be negatively impacted by delays to the project. Despite this, camp leaders are choosing to remain on site.
Further delay threatens the viability of the housing project
In order for the project to be completed on time there are immediate site access requirements for environmental remediation testing and planning.
Soil testing and drilling have already been postponed due to the encampment and any further delay to this work threatens the viability of the housing project.
Reaching a peaceful resolution
We still hope that we can reach a peaceful resolution to this encampment and enable work to begin for this important affordable housing project that supports the Metro Vancouver Aboriginal Executive Council's Aboriginal Housing and Wellness Strategy and is one of four sites identified for Aboriginal social housing in the City in partnership with urban Aboriginal service providers as detailed to Council in January 2016.
Housing Outreach staff are working with BC Housing to secure accommodation for those on site who are homeless and willing to engage with us – three individuals from the encampment have been housed to date.
Read the Development permit application for 950 Main Street.