Print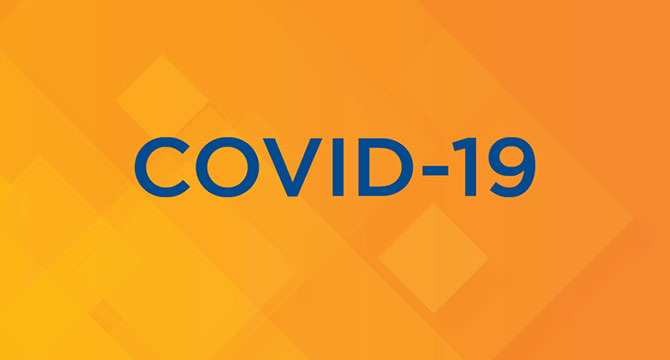 Supporting newcomers through COVID-19
May 28 2020 –
Newcomers to Canada have always faced a combination of challenges and that is especially true during the pandemic, but thankfully a variety of community social service agencies are ensuring that the Vancouver's newest residents feel welcomed, supported, and connected.
A network of non-profit organizations has responded to COVID-19 by quickly adapting their services to increase the online availability and accessibility of services to support newcomers with language, literacy, finances, and many more key areas.
To encourage social interaction, video conferencing platforms are also being used to facilitate "virtual" meet-ups and activity sessions for all ages. Volunteers have also been stepping in to assist and support with vulnerable community members.
Over a dozen community serving agencies have collaborated on a pilot program to match long term residents with newcomers to connect them to services to support their settlement. Built on prototypes created by students from Langara College through Citystudio Vancouver, this pilot is being co-led by South Vancouver Neighbourhood House, MOSAI,C and SUCCESS and is funded by the City of Vancouver, the United Way, and MOSAIC. This offering is now being launched online.
COVID-19 Money Navigator
Many Vancouver residents are experiencing considerable financial stress, not least newcomers who are not as familiar with our financial systems and aids. Family Services of Greater Vancouver has been working hard to address this, recently launching their pioneering new program, the COVID-19 Money Navigator. This online platform provides multilingual support to newcomers and other residents in need of a helping hand with their finances.
Karin Kirkpatrick, CEO of Family Services of Greater Vancouver, describes the program as "a way to connect the public to government benefits and other resources, providing free financial coaching via phone, online chat, video and email. From tax filing to budget planning, savings and debt reduction plans, we provide practical, non-judgemental support."
More programs helping newcomers
Other programs that are helping newcomers settle during these difficult times include:
The Multicultural Women's Peer Mentoring Group at South Vancouver Neighbourhood House have moved their weekly meetings online, where they continue to provide a valuable space for newcomers and long-term residents of Vancouver to connect. Their virtual events include a "Laughter Yoga" class and cooking demonstrations which create meals that are then donated to vulnerable citizens.
Frog Hollow Neighbourhood House, who have played a key role in supporting and welcoming newcomers to Vancouver for decades, quickly responded to COVID-19 by moving all their in-person services to online platforms. This includes support with accessing emergency benefits, chat groups for those learning English and virtual cooking and singing groups.
The Digital Literacy Curriculum Resource was recently launched by the Immigrant Settlement Services of BC (ISSofBC) and provides a catalogue of useful resources and materials to help people who are not familiar with using digital platforms.
Progressive Intercultural Community Services Society's "Safe Seniors, Strong Communities" program is pairing up seniors with local volunteers who can assist with activities such as grocery shopping, meal preparation and check-in calls.
Pacific Immigrant Resource Society's "Pop-up Child Care" has continued to provide its vital daycare service throughout the pandemic, with enhanced sanitation and health measures in place.
The City greatly appreciates all of the community groups who are providing additional support to residents who are facing additional barriers at this time.
Make a contribution to support community initiatives
Quotes
Sandra Singh, General Manager of Arts, Culture, and Community Services
"Physical distancing and staying home can be a very isolating experience, not least for a newcomer who has left the familiarity of their home surroundings and is finding their feet in a new country.
At a time when access and availability to key services has been compromised, we are extremely grateful to the groups and organizations for their incredible contribution to ensuring our newest neighbours feel welcome and supported" said Sandra Singh, General Manager of Arts, Culture and Community Services.
Olga Stachova, CEO of MOSAIC
Speaking about the impact of ReachOut at this time, Olga Stachova, CEO of MOSAIC, said: "This pandemic has not changed our commitment to providing services and advocacy to help further the success and sense of belonging of newcomers. MOSAIC staff have been incredibly responsive to realign to an online world as much as possible – and our virtual events and programs to help those who reach out to us for support are shared in detail via our website."