Update on applications for medical marijuana-related businesses
October 26 2015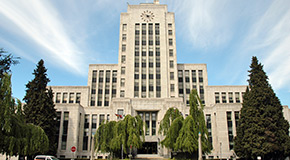 The City of Vancouver continues to process and evaluate applications for medical marijuana-related businesses. Stage One is now complete.
After setting out new zoning and business licence regulations, the City received 176 applications before the application deadline on August 21, 2015.
Staff has now assessed all applications based on zoning regulations and continues to follow up with each applicant regarding zoning evaluation results and next steps.
Applicants that meet zoning requirements will move on to Stages Two and Three, which consist of inspections and the City's standard development permit and business licence processes.
Eleven applications meet the zoning rules and can apply for development permits
To date, letters have been sent to 11 applications located in permitted zones which meet 300-metre distance requirements from sensitive uses and other medical marijuana applications.
These applicants are eligible to move forward with a development permit review, which includes an opportunity for public input.
Consistent with city-wide development permit processes, a sign will be posted on each site and a notification will be mailed to addresses in a two block radius.
The development permit process for these applicants is expected to begin in early November.
Information about each application will be posted on the list of development applications.
We're evaluating 30 applications in more detail
Letters have also been sent to another 30 applications that meet zoning requirements, except for the minimum distancing from other medical marijuana-related retail use applicants.
The applications in these "clusters" will be evaluated and scored based on criteria established in the bylaw.
In each cluster, the operator with the best score can continue in the permits and licencing process at that location.
The other applicants in the cluster will be given six months to secure a different site that meets zoning requirements and submit a development permit application for the new site.
We'll help the rest check if different sites meet the zoning rules
Of the 176 applications received, the rest do not meet zoning requirements and cannot continue in the permitting process at their current locations.
These applicants will receive a decision letter from the City this week indicating that they will have six months to find a different site that meets all zoning requirements and submit a development permit for the new location.
Applicants that applied by the August 21 deadline and are already operating by the time they receive their zoning decision letter will be allowed to continue operating for up to six months.
City staff will be available to help active applicants review the zoning compliance of alternate sites for relocation starting November 2.
Applicants that do not meet the six month relocation deadline will be removed from the first intake, and be subject to enforcement action.
Businesses that didn't apply must close
Businesses that did not apply for a licence prior to the deadline must close their doors immediately, or be subject to enforcement action.
The City inspects these businesses regularly. As with other businesses, the City will use a range of enforcement tools, including fines and legal action.
Sign up to hear about the next application intake
The City is not accepting new applications for medical marijuana-related uses until all active applications received in the first intake have been completed.
If you're interested in making a future application, sign up to be notified before the next round of applications opens.