Vancouver is turning 130: Join the celebration!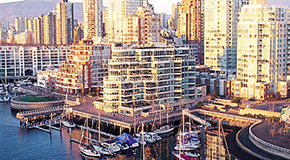 On April 6 2016, the City of Vancouver will mark its 130th anniversary.
On April 6, 1886, the Canadian Pacific Rail train arrived in Vancouver, and CPR president William Van Horne gave the city its name in honour of George Vancouver. Today, Vancouver is a vibrant, diverse and thriving city.
Join us as we celebrate Vancouver 130! This is a time for us to connect, remember the past, celebrate, show our pride and think about how to create a Vancouver that we all want to live in tomorrow. This is your celebration! How will you be part of it?
Choose a Vancouver 130 adventure
From art to neighborhood block parties, watch this space and the Vancouver 130 social media channels over the next 130 days for facts, clues, announcements, and more than a few surprises about the exciting things in store in 2016.