Vancouver moves forward with Healthy City Strategy Phase 2 Action Plan
July 8 2015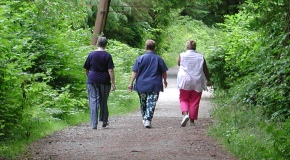 Today, Council approved the Healthy City Strategy Phase 2 Action Plan: the first four year action plan (2015-2018) of the ambitious Healthy City Strategy.
Phase 2 of the Healthy City Strategy includes 19 high-priority actions for 2015-2018, outlining an approach to respond to the guiding principles, long term goals and indicators for achieving and measuring progress.
Highlights of the plan
Developing a Social Amenities Priorities Plan, to identify neighbourhoods underserved by social services such as mental health and addictions treatment
Launching a "Sharing City" framework to enable the sharing economy in Vancouver
Integrating Active Living design best practices to increase physical activity in the built environment
Assess the steps necessary to become a Living Wage employer
How the actions were selected
The 19 actions were selected through staff analysis following an initial engagement involving 10,000 people that resulted in 1,300 ideas and a preliminary list of 112 potential actions. The 19 actions augment existing plans and fill in gaps where strategies do not currently exist.
How the strategy aligns with our key priorities
The Healthy City Strategy is aligned with our other key priorities and represents the third pillar (social) in our long-term sustainability plan, along with the Greenest City Action Plan (ecological) the Vancouver Economic Action Strategy (economic).
History of the Healthy City Strategy
In October 2014, City Council adopted the first phase of Vancouver's Healthy City Strategy 2014-2025, which sets out 13 long-term goals and aspirational targets for collective efforts to create and improve the conditions that enable everyone to enjoy the highest level of health and well-being possible. Council directed staff to report back with an action plan in 2015.
On June 19, 2015, the Healthy City Strategy was recognized with a gold award for Excellence in Policy Planning by Planning Institute of British Columbia for the plan's integrated community building approach, which recognizes the importance of developing partnerships between the planning and health communities.