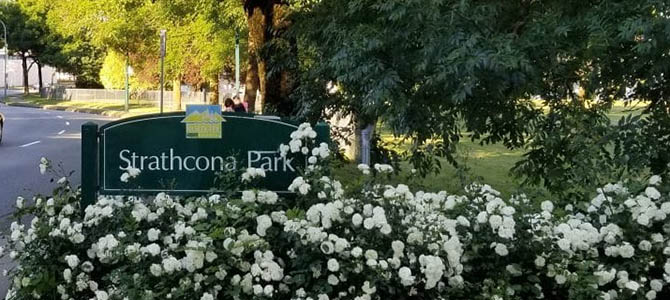 Vancouver Park Board General Manager issues new order restricting tents in Strathcona Park
April 9 2021 –
Today, the Vancouver Board of Parks and Recreation issued a new General Manager's Order stating that all existing tents, temporary shelters, and structures must be removed from Strathcona Park by 10am on Friday, April 30, 2021.
On February 10, 2021, a General Manager's Order was issued which restricted setting up temporary shelters on the west side of Strathcona Park. That order was extended to the northeast corner of the park on March 30. (482 KB)
The General Manager Order falls under the authority granted through the Parks Control By-law, and is a necessary next step to close the encampment in the park and return the park to community use.
Supporting residents experiencing homelessness
The City of Vancouver and BC Housing continue to take collective action to move everyone who is sleeping overnight in the park into warm, safe accommodation. In the coming weeks, new locations across Vancouver will be activated to support people who are experiencing homelessness both in the park and across the city.
The aim is to resume normal park operations, including recreational activities and other community programs, as quickly as possible. Once people have moved from the park into accommodation, Vancouver Board of Parks and Recreation staff will erect a fence barrier to temporarily close off the area, assess the condition of the park, and develop a remediation plan.