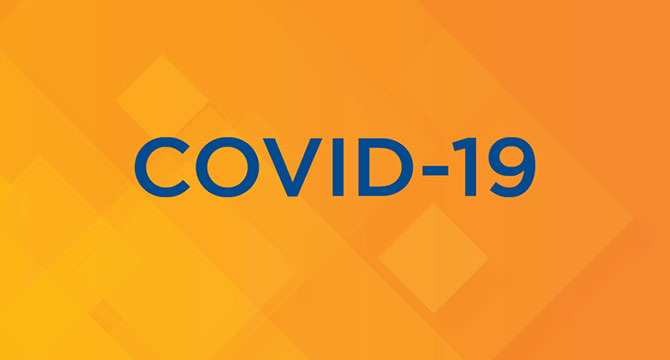 Vancouver still open for businesses during COVID-19 pandemic
The City of Vancouver is committed to the health and safety of our staff and the public, all while continuing to address the need for ongoing business support.
City Manager Sadhu Johnston
April 3 2020 –
To help maintain Vancouver's economy during COVID-19, we're continuing to process and review applications to help ensure businesses keep operating during this challenging time.
The building and construction industries are important and essential services to Vancouver's economy, and we are working hard to see them continue during this crisis so that we are well positioned for a recovery when the pandemic ends.
Services are available online, by phone, or by appointment
To help curb the spread of COVID-19, many City buildings have closed. However, services continue to be available online, by phone, or by appointment.
Appointments for the Development and Building Services Centre can be booked for permit applications or enquiries by emailing CSG.EnquiryCentre@vancouver.ca.
Applications that require a meeting with a City staff member will be conducted via web, email or phone, or in a location where two metre social distancing can be observed.
How to contact us
Businesses looking to submit applications, questions, or schedule an inspection are encouraged to visit vancouver.ca/development or reach out to City staff via the following:
Inspections continue daily with enhanced safety precautions.
Help limit the spread of COVID-19
Businesses are encouraged to help limit the spread of the virus by taking the following actions:
Ensure physical distancing of at least 2 metres for customers and staff
Have employees work from home if possible
We have already seen businesses following orders from the Province and City, and taking necessary steps like marking out two metre gaps within their queues, adding hygiene measures and reducing the need for physical interactions. We join thousands of others in thanking all businesses for doing this.
Economic impact
We recognize the financial challenges facing businesses and residents due to impacts from the protective measures being taken to contain COVID-19 and are committed to helping businesses and residents weather this crisis.
Visit the COVID-19 Business Communications and Support Office webpage for the latest information on City actions and support available from federal, provincial and local governments, as well as other organizations.
Follow our channels for official updates
We appreciate there is a lot of information circulating at this time, and not all of it is coming from verified sources. All of our updates will be noted within our news releases, on our website, and our verified social feeds.
Follow @CityofVancouver on Twitter to receive the latest updates on COVID-19 response. We continue to work with public health officials and multiple partners on the COVID-19 response.
Quotes
City Manager Sadhu Johnston
"The City of Vancouver is committed to the health and safety of our staff and the public, all while continuing to address the need for ongoing business support," said City Manager Sadhu Johnston. "These services are vital to our economy and we have taken every step to ensure they continue in a safe and appropriate way."