Print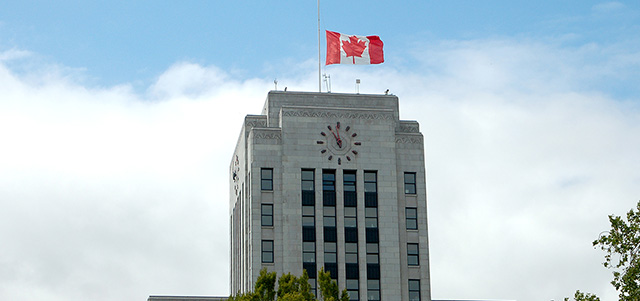 Vancouver unites on International Overdose Awareness Day in support of Canadian policy change through Safe Supply
We call on health professionals, all levels of governments, and the public to join us in advocating for a safe supply of drugs, to protect and prevent further loss of our loved ones.
Mayor Kennedy Stewart
August 30 2019 –
On August 31, the City will continue to take leadership by raising awareness and taking action on International Overdose Awareness Day. The City will launch a video featuring members from the Mayor's Overdose Emergency Taskforce and the Vancouver Community Action Team collectively delivering the newly-adopted Vancouver Safe Supply Statement to inspire other government and community members to take leadership on life-saving drug policy. The video includes Indigenous leaders, the medical and public health community, Vancouver Police Department, Vancouver Fire Rescue Services, community organizations, and people who use drugs. Watch the video
"We are living and breathing trauma every day as we watch our family, friends, and neighbours die preventable deaths across every Vancouver neighbourhood, and elsewhere in Canada," said Mayor Kennedy Stewart. "Urgent action is required on multiple levels to prevent further deaths from drug poisoning, including advocating for a safe supply, working together to dismantle the stigma surrounding drug use that isolates drug users, and supporting people in their paths to wellness. We call on health professionals, all levels of governments, and the public to join us in advocating for a safe supply of drugs, to protect and prevent further loss of our loved ones."
In July 2019, Council approved eight new recommendations in addition to over 30 actions already included in the (307 KB)Mayor's Overdose Emergency Task Force Report . In addition to safe supply recommendations, the latest report focused on: (523 KB)
Indigenous Healing and Wellness: Equity and Decolonization
Safe Community Spaces and Places: Overdose Prevention
Early Intervention: Youth Overdose Prevention
"Essentially we are dealing with a poisoned drug supply. By establishing a regulated safe supply system, we can overcome this crisis which has taken far too many lives," said Kevin Barlow, CEO of Metro Vancouver Aboriginal Executive Council. "Culture as the intervention is a necessary and vital component to protecting lives and supporting Indigenous healing needs."
Despite Vancouver's leadership in drug policy across North America, the city has been at the epicentre of an overdose crisis in Canada, witnessing a huge spike in deaths from the increasing presence of fentanyl and other contaminants in the drug supply since B.C. declared a provincial health emergency in 2016. In Vancouver, more than 1,100 people have died from overdose since 2016. Read the most recent BC Coroners Services' report on Illicit Drug Toxicity Deaths in BC
"In the last two years, I lost my brother and my mentor to overdose, and am reminded every day of the many other fallen members I've met through my work," said Melissa Steinhauer, Secretary at the Western Aboriginal Harm Reduction Society. "Every time I see someone that needs my help, I see my brother's face, and know I need to carry on his legacy of helping others. To have a safe supply for people who need it, like myself, would mean that people could live their lives without worry or distrust, and could be out enjoying life instead of gambling with it."
The City Hall flag will fly at half-mast to mark International Overdose Awareness Day: A day to remember those we have lost since the provincial public health emergency was declared, show recognition for the front line workers who continue to work tirelessly as toxicity in the drug supply increases, and continue to address stigma surrounding substance use.
On International Overdose Awareness Day (#IOAD), Canadians in support of safe supply are encouraged to share Vancouver's Safe Supply Statement video from the City of Vancouver social channels using #SafeSupply and #EndOverdose.