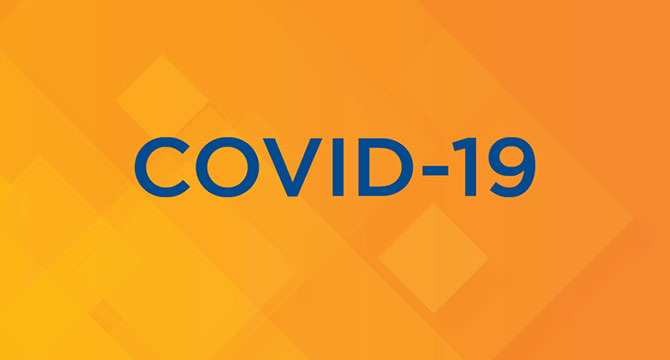 Vancouverites unite against COVID-19
In a time where we are all physically divided, we all need to come together in other ways.
Vinelli Rumbaua-Teguibon, co-founder of Power of Threee
April 30 2020 –
As the effects of COVID-19 are felt worldwide, Vancouver businesses and residents continue to pool their resources in support of local communities hit hardest by the pandemic.
Give a Hand Vancouver
Give a Hand Vancouver has seen an influx of donations and low-cost offers since it launched in early April, all materials from which have been re-routed to aid residents in need and help frontline workers as aim to curb the spread of COVID-19.
Give a Hand Vancouver is currently seeking urgent donations for shelf-stable, age-appropriate nutritional meal supplements such as Ensure, Pediasure, baby formula and baby food, as well as diapers, pull-ups and baby wipes. These items are critical for organizations such as the Downtown Eastside Women's Centre, Insite, and the Aboriginal Mother's Centre who provide support to many people who have been disproportionately impacted by COVID-19.
Power of Threee
Power of Threee, a volunteer effort coordinated by three sisters from Vancouver's Filipino community, has been providing COVID-19 care packages containing food and sanitary products directly to those in need. A total of 242 care packages have been created and delivered so far to seniors, single parents, families, and those at high-risk.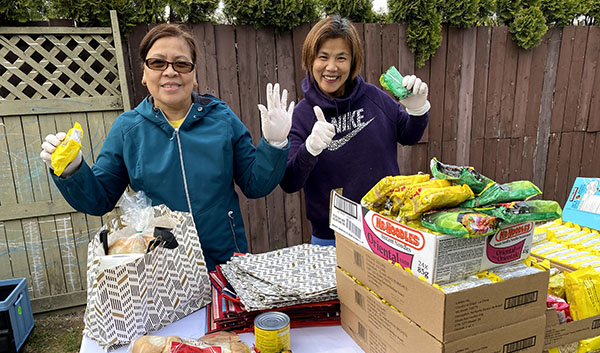 Recent donations
Other recent donations to Give a Hand Vancouver include:
Masks from Brightline Sportswear, Dr. Simmy Yeung and GeoGuard.
Restaurant equipment and takeout containers from Tivoli Caterers
Meals provided by Guru Nanak's Free Kitchen
Corn Tortillas from Mexican Delight Gourmet Inc.
Hand sanitizer from Windward Lavender
Cakes and other sweets from Yummy Yonie Cake
We're extremely grateful to every business and organization that has donated and helped their fellow residents at this time.
Make a donation or help out with Vancouver's COVID-19 response
Quotes
City Manager Sadhu Johnston
"Many businesses across Vancouver have been facing tough times since residents have begun self-isolating," said City Manager Sadhu Johnston. "Knowing this only makes it all the more heartening to hear that those who are able to have been contributing to support others, and we encourage all groups with supplies to please reach out so we can help direct those materials to where they can do the most good."
Robyn Hansen, Transformational Housing Manager at the Aboriginal Mother Centre Society
Speaking about the importance of these items, Robyn Hansen, Transformational Housing Manager at the Aboriginal Mother Centre Society, said: "Many of the women who come to the Aboriginal Mother's Centre are trying to self-isolate, so supports like Ensure, baby formula and diapers would help them stay home and keep their families safe. There are fewer options to access food these days, and people's ability to provide for their kids' core needs has gotten more difficult. Baby formula, baby food, and diapers are critical during a time when people have less access to income to support their kids' basic needs."
Vinelli Rumbaua-Teguibon, co-founder of Power of Threee
"We believe it is the responsibility of those who can take care of each other in any way to take care of those who cannot," said Vinelli Rumbaua-Teguibon, co-founder of Power of Threee. "The care package project is a short-term solution to provide temporary relief for those who are struggling. In a time where we are all physically divided, we all need to come together in other ways."