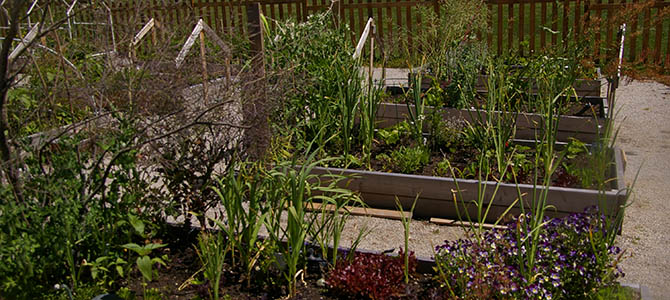 Burrard View Park proposed community garden
The Vancouver Park Board is reviewing an application for a new Community Garden at Burrard View Park. The garden is proposed for the south east part of the park, adjacent to the existing field house and playground. ​​​​​​​
Garden features
A garden of annual and perennial plants in a medicine wheel pattern
An Indigenous food forest
Tending by community organizations, volunteers, and Indigenous knowledge-keepers

Nature-based and recycled-material

​​​​​​​storage and community seating
Physical and program-based connections to the field house and playground (to be renewed in the near future)
About the garden
The garden would create space for intergenerational and cross-cultural knowledge sharing, skills development, and improved neighbourhood food security.
The Vancouver Park Board supports the creation of community gardens through our:
What's happening

Send your comments and questions

We welcome you to send comments or questions to pbgreen@vancouver.ca by February 21, 2021.

Park Board staff will present the proposal, including email feedback, to the Park Board. The week before the presentation, you can sign up to speak.
Contact us