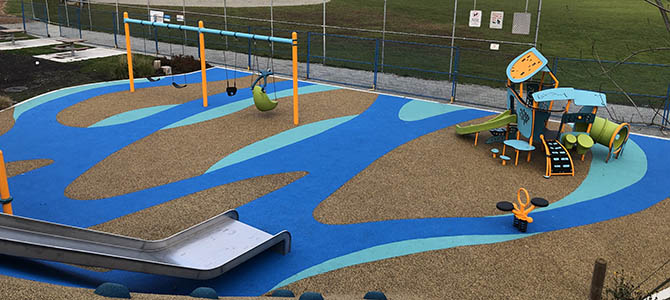 China Creek North Park renewal
The Vancouver Park Board completed improvements in China Creek North Park in 2019 which include:
New playground
Accessibility and connectivity improvements including a staircase and accessible path on the west hill
New landscaping and seating areas
Restoration of existing track loop and new exercise equipment
City Engineering staff are constructing a pump station with new washrooms, drinking fountain, and exterior seating in the southeast corner of the park. We anticipate these will be completed in winter 2020.
Past updates
2017
View our public engagement results:
---
Winter 2016
We asked you to provide feedback on possible options for upgrading the park at a public open house held on December 8, 2016, and in an online questionnaire, which ran from December 8, 2016, to January 6, 2017. A total of 157 respondents completed the questionnaire.
The consultation summary below provides an overview of the feedback from community members on a number of options for the China Creek North Park upgrades. Thank you to everyone who provided feedback!
Contact the project team
Lehran Hache
Landscape Designer