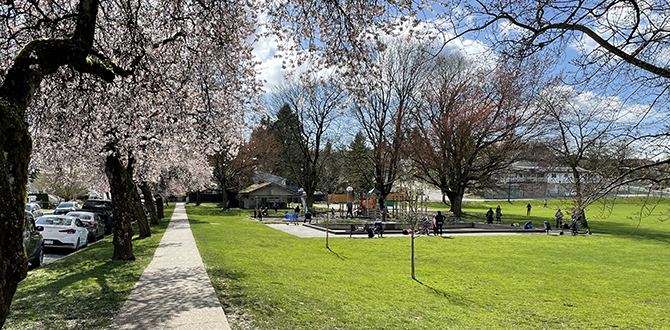 Collingwood Park Renewal
We will be making improvements to Collingwood Park next year in order to support this growing community. We are asking residents and park users about their priorities for the renewal to help shape the design.
Many of the features in the park are nearing the end of their lifespan and will need to be replaced or improved as part of the renovation.
Features to be upgraded or replaced
Playground
Sports court
Wading pool
Washrooms
Paths and seating
Field drainage
What's happening

Share your feedback on the concept plan for Collingwood Park

We are seeking input on the proposed concept design developed with the feedback and ideas received in the first phase of engagement.
Contact us