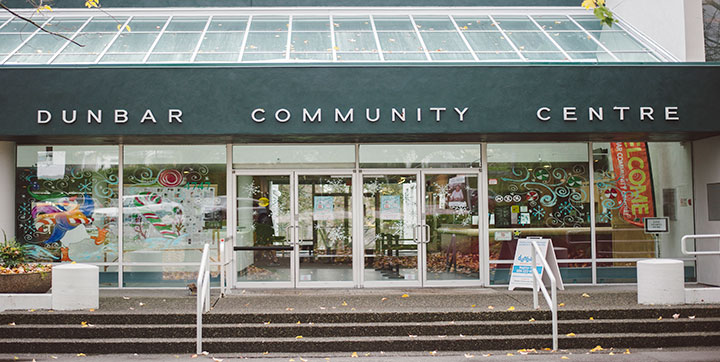 Dunbar Community Centre
Squash court bookings are available at Dunbar, Champlain Heights, and West End community centres.
Dunbar Community Centre — located near the University of British Columbia on Vancouver's west side — has programs for all ages.
We have a dance studio, a fitness centre with indoor cycling, and squash courts. Outside, there is a playground and tennis court.
Register for recreation programs and services
If you are a new user, setting up your account is easy with an email address. Just create a password, complete your profile, and you're ready to go.
Make your online registration experience more enjoyable. Get registration tips.
#VanWifi
Free WiFi is available at this location.
Dunbar Community Centre Association
The Dunbar Community Centre is jointly operated by the Vancouver Park Board and the Dunbar Community Centre Association (DCCA).
The DCCA is a volunteer-managed, non-profit society, and registered charity that strives to represent and advocate for the recreational, social and educational interests of the community.