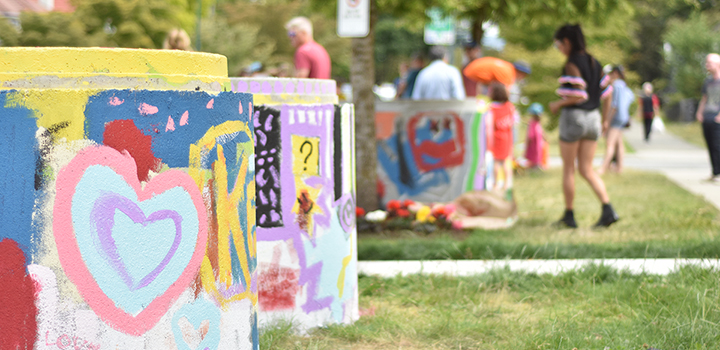 Engineering Artist-In-Residence Program
Strengthening city stewardship, shaping community identity and encouraging new perspectives about engineering systems and projects through the use of public art.
Our Engineering Department launched an Artist-In-Residence program in 2017. The first artist's term is coming to a close in June 2020 and a new artist will begin a two-year term at that time.
We're currently reviewing applications for a mid-career or experienced artist to be in residence with our Engineering Department in the Green Operations Division. Artists should have an established practice recognized by peers in the field, an interest in public works, and demonstrated experience working in the public realm.
The artist will have opportunities to contribute to ongoing projects and propose new temporary or permanent artworks. These artworks will interact with the ideas and practices of city planning, infrastructural development, engineering operations, and sustainability.
What's happening
The call for new artist applications is now closed
Check back for further information as applications are reviewed.