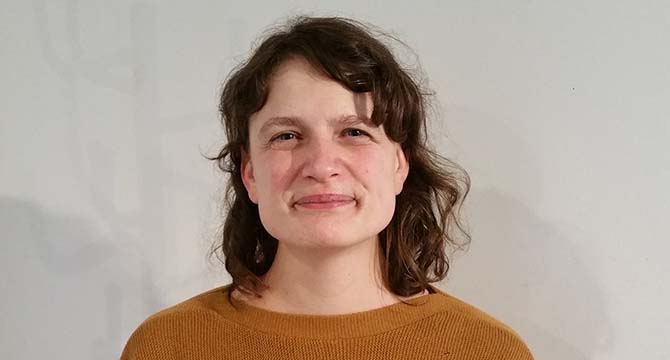 Engineering Artist-In-Residence: second term
Holly Schmidt is a visual artist based in Vancouver. She is known for artworks that explore the diversity of human relationships with the natural world. Schmidt takes a collaborative and participatory approach to the creation of public art.
Ongoing and completed projects
About the artist
Holly Schmidt is the former Curator of Learning and Community Engagement with the Contemporary Art Gallery, an instructor with Emily Carr University of Art and Design, and Simon Fraser University's Semester in Dialogue.
Schmidt's exhibitions, public works, and residencies include Vegetal Encounters with the UBC Outdoor Art Program, Till with the Santa Fe Art Institute, and Quiescence with the Burrard Art Foundation.