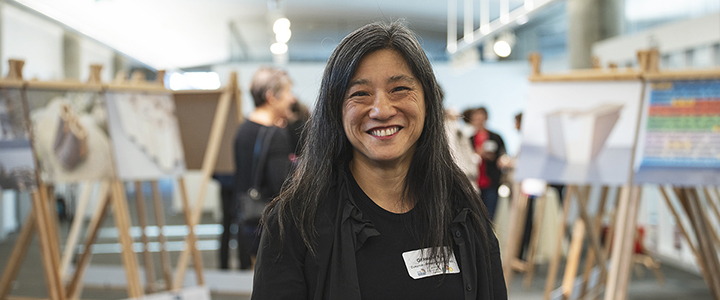 Engineering Artist-In-Residence: first term
Germaine Koh, an internationally active, Vancouver-based artist, is our first-ever Engineering Artist-In-Residence.
Koh works collaboratively with our team to explore the work of Engineering Services with a specific focus on opportunities for public art within our operations, facilities, and capital construction projects.
Public art, as a form of civic dialogue and a way to connect with a city, goes hand-in-hand with Engineering Services' work. The engineering systems that form the backbone of our city connect us in many often unseen ways. The goal of this program is to bring those connections to the forefront of our minds and our communities and celebrate part of what makes our city great.
About the artist
Germaine Koh is a Canadian visual artist based in Vancouver known for her work exploring the systems that surround and shape our everyday lives.
Her exhibition history includes, but is not limited to, Musée d'Art Contemporain in Montreal, The Power Plant in Toronto, and Vancouver's own Contemporary Art Gallery and Vancouver Art Gallery.
Formerly an assistant curator of Contemporary Art at the National Gallery of Canada, Koh was a recipient of the 2010 VIVA Award and a finalist for the 2004 Sobey Art Award.