Volunteer and donate at Evelyne Saller Centre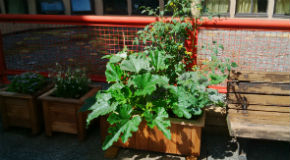 The Evelyne Saller Centre has an extensive volunteer program. Our program is designed to provide volunteers with vocational and pre-vocational training.
Volunteers earn meal tickets as credit, and may receive letters for employment purposes.
We are always looking for volunteers to fill positions.
| Volunteering areas | Responsibility |
| --- | --- |
| Coffee shop | Serve beverages and monitor the cafe |
| Computer lab | Monitor equipment and activities |
| Pool room | Monitor equipment and activities |
| Various activities | Help staff run activities |
If you are interested in volunteering, come see us at the Recreation Office.
Donate
We appreciate community support and donations that enhance our programming.
Cheques
We accept donations by cheques, payable to Evelyne Saller Centre and mailed to:
Evelyne Saller Centre
320 Alexander Street
Vancouver, BC V6V 1C3
Clothing and gift cards
We appreciate your donations of the following items:
Socks, underwear, t-shirts, and jeans
Coats and hoodies
Boots and shoes
Gloves
Belts
Backpacks
Gift cards ($10 - $25) for grocery stores, cafes, and pharmacies
Used items should be in good condition.