Let the history and natural beauty of Stanley Park enchant you! Explore on your own by bike or on foot.
Take a guided tour and enjoy breathtaking views on-board a horse-drawn carriage, trolley, or bus while you learn about the park's rich history.
Ways to explore
Enjoy one of Vancouver's most popular destinations and take advantage of all there is to do and see along the Seawall! Download the map and learn more about this scenic path lining the city waterfront.
Join a guided tour and see Stanley Park by horse-drawn carriage, shuttle trolley, or tour bus. Or explore the park on your own.
Download a printable map of Stanley Park which shows the major sites, attractions, trails and more, or the more detailed official map and guide.
Things to learn
Discover the secrets carved in wood that tell the stories of the land and people who first lived, worked, and thrived on the shores of BC.
Vancouver Aquarium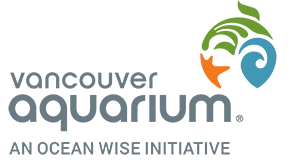 Walruses, sea otters, penguins and 50,000 other aquatic creatures await your arrival at one of the world's most-loved aquariums.
Stanley Park Ecology Society
The Stanley Park Ecology Society connects thousands of people with nature each year through school and public programs.
Volunteer with the Stanley Park Ecology Society, or attend one of their events!