Fieldhouse programs in parks
What you'll find at our fieldhouses
By City of Vancouver
Here's a look at our program themes.
Arts

By City of Vancouver

Environment

By City of Vancouver

Garden and local food

By City of Vancouver

Social engagement

By City of Vancouver

Sport

By City of Vancouver
Come explore activities at fieldhouses located in our parks.
Vancouver Park Board's Fieldhouse Activation Program transformed former care-takers' suites in parks or underused facilities across Vancouver into active spaces for community engaged creative practices.
In each cycle artist collectives, local food, environmental, and sports groups are given access to these spaces in exchange for engaging neighbours, colleagues, and curious visitors in imaginative, collaborative work in parks.
These inspiring projects lead communities into deeper conversations about living in the urban environment.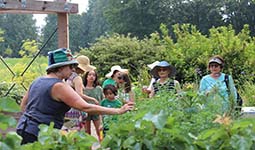 Parks offer a gateway to nature in the city. As a community, we can care for parks together and use these spaces to get closer to nature and each other.
Parks and people: Innovative participation in public urban green space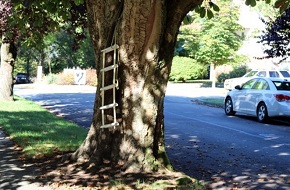 In 2016, Sue Palmer was awarded a Winston Churchill Travel Fellowship to undertake research into innovation in participation in public urban green space in three cities: Berlin, Germany, Portland, Orgeon, and Vancouver.

Learn about her travels and research
Past residency artists and projects