Fields, courts, and diamonds
Park Planning is finalizing the contract award process for the Point Grey track upgrade.
The start date of when we can begin the work depends on this process. We're aiming to start in early December 2023 for the track and synthetic turf closure.
Enjoy your favourite team sport on one of Vancouver's many outdoor facilities. The city has 153 playing fields ranging from regulation-size grass fields and synthetic turf to gravel fields.
Most Park Board fields, courts, diamonds, and outdoor facilities are available for casual use on a first-come, first-serve basis.
The exception is synthetic turf fields (which require a permit), regular fields reserved by a permit-holder, and fields that are closed for maintenance.
Questions or concerns about a school field? Contact the Vancouver School Board at 604-713-5088 or by email rentals@vsb.bc.ca.
Reserve a sport field or court
Rates for reserving outdoor facilities
Find rates for reserving sport facilities, such as fields, baseball diamonds, basketball courts, volleyball courts, tennis courts, and squash and racquetball courts.
Field, court, and diamond activities
Join the Vancouver Field Sports Federation
Learn about the Field Sports Federation and become a member of the Federation to help keep Vancouver's playing fields in good condition.
I want to...
Find out about Vancouver Sport Hosting Grants
Provides financial support for sporting events that might bring significant direct and indirect economic, social, health, and community development benefits to Vancouver
Find facilities, hours, and info with ParkFinder:
Contact the Park Board
Questions about permits, insurance, or reserving an outdoor Parks facility?
pbfields@vancouver.ca
Fax: 604-257-8501
Smoke-free parks since 2010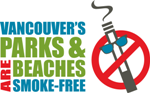 Parks and recreation for all

About the Park Board