Fields, courts, and diamonds
Enjoy your favourite team sport on one of Vancouver's many outdoor facilities. The city has 153 playing fields ranging from regulation-size grass fields and synthetic turf to gravel fields.
Most Park Board fields, courts, diamonds, and outdoor facilities are available for casual use on a first-come, first-serve basis.
The exception is synthetic turf fields (which require a permit), regular fields reserved by a permit-holder, and fields that are closed for maintenance.
When to reserve a field, court, or diamond
Do you want to:
Be certain the facility is available exactly when you need it?
Use the facility regularly for league practice sessions and games?
Schedule a tournament?
Use an synthetic turf field?
Apply below for an outdoor facility rental permit to reserve a field, court, or diamond.
Apply for an outdoor facility rental permit
View facility schedules for availability.

Grass field restrictions for regulation games: Most of these fields can be booked up to 14 hours per week. Schedule availability is subject to this restriction.

Complete an online reservation request.

Outdoor sport court reservations: Provide your non-profit number or society number.
Insurance requirements: All reservation requests require proof of insurance.
Accessing your online account: Your account may only be used by you and your authorized agents.
Need help? Read a tutorial . (400 KB)

Receive a reply from the Field Booking Office in 7 to 10 business days.

Confirm your request dates and times.
Review all the disclaimers and notes in your tentative rental agreement.

Pay the rental fee at least 10 business days before your first reservation date (and, if necessary, provide a copy of your insurance and non-profit/society number).

Avoid a cancelled request: Pay and provide these items on time.

Receive your approved permit.
How we approve permit applications
We approve permits on a case-by-case basis, based on demand, neighbourhood impacts, park amenities (such as off-street parking), and washroom availability.
Rates for reserving outdoor facilities
Find rates for reserving sport facilities, such as fields, baseball diamonds, basketball courts, volleyball courts, tennis courts, and squash and racquetball courts.
Field, court, and diamond activities
Join the Vancouver Field Sports Federation
Learn about the Field Sports Federation and become a member of the Federation to help keep Vancouver's playing fields in good condition.
I want to...
Find out about Vancouver Sport Hosting Grants
Provides financial support for sporting events that might bring significant direct and indirect economic, social, health, and community development benefits to Vancouver
Find facilities, hours, and info with ParkFinder:
Contact the Park Board
Questions about permits, insurance, or reserving an outdoor Parks facility?
pbfields@vancouver.ca
Fax: 604-257-8501
Smoke-free parks since 2010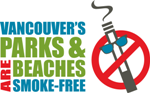 Parks and recreation for all

About the Park Board
Get our Rec Report newsletter