Watch the Pacific Great Blue Herons live from Stanley Park
The live heron cam is down for the season. Come back next spring to see if they return.
The heron cam provides the ultimate close-up view of one of North America's largest urban colonies of Pacific Great Blue Herons, a species at risk.
The colony is located behind Park Board offices and beside the tennis courts and Stanley Park Brewery in Stanley Park. In 2020, 94 of the 104 nests were occupied by a heron family, though we estimate that 80% or 83 nests successfully raised fledglings.
Photos, questions, want to learn more?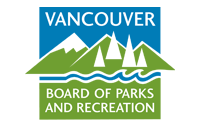 Ask an expert
Let's keep talking! #HeronTalk

Heron season
Herons start to arrive in late January to court and settle into nests. Fledgling herons begin to leave in August, with the last few lingering into early September. When the first chicks hatch in early April, watch both parents feed and protect their young from eagle and raccoon attacks. There were no instances of raccoon predation in 2020 due to the predator guards around the trees. Eagles visited most around early April and late May.
In the meantime, check out videos and photos below of the herons, from courtship to fledging chicks.
What to watch for and how to interpret what you see
Help support the heron colony
These herons are a species at risk in Canada and the Stanley Park colony is a vital part of the south coast population. One-third of great blue herons worldwide live around the Salish Sea.
The Park Board, along with our friends at Stanley Park Ecology Society, help sustain the heron population through monitoring, stewardship, and education.
Help Stanley Park Ecology Society protect, monitor, and sustain the Pacific Great Blue Heron colony by adopting a nest.
Read SPES' Stanley Park Heronry Annual Report (1 MB).
Heron Cam supports the Park Board's Biodiversity Strategy and the Vancouver Bird Strategy.