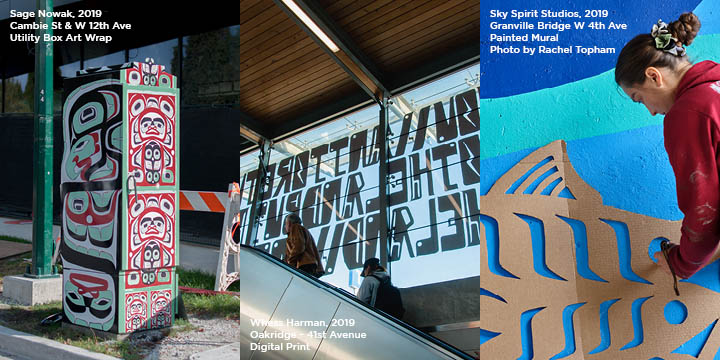 Indigenous mural artist call
We're inviting proposals for temporary painted murals, digital printed artwork, and utility box art wraps to be displayed in the public realm.
This call aims to work with Indigenous artists to increase Local Nations' cultural presence citywide, as well as Urban Indigenous culture.
Proposals will be accepted for an artist identified or listed civic site, a utility box art wrap, or both.
Projects will be recommended by an external panel of local and urban Indigenous artists and art professionals.
Read the artist call guidelines and see listed sites (389 KB)
Downtown Eastside Creative Crosswalks
In partnership with Aboriginal Land Trust Housing and Healing Centre Development, we're listing the W Hastings St and Columbia St crosswalks as a special opportunity to display artwork.
What's happening
We're closely monitoring the COVID-19 (Coronavirus) situation and the call is currently on hold.
Please continue to check back for updates regarding the artist call.