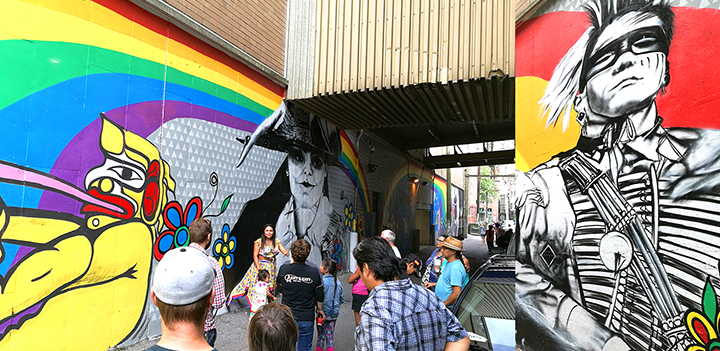 Make an outdoor mural
Are you planning a new mural art project or repairing an existing one? We will create a permit on your behalf. Applications are accepted on a first come, first served basis.
You may also be eligible for in-kind services such as wall priming, acquiring paints and supplies, application of protective coating, and professional graffiti removal.
The program provides support to projects led by artists, property owners, and community groups to encourage stewardship and public realm enhancement.
How to apply
Read the program guidelines (128 KB)
Either:
Contact the staff coordinator listed in the guidelines to discuss eligibility and receive access to the online application.
Contact no later than one week prior to the submission deadline
Get involved