Martial arts and self-defense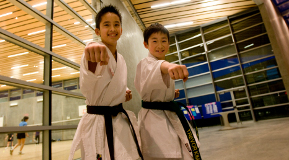 Martial arts is based on traditions of combat and is a popular form of physical and mental fitness. The repetitive movements and mental discipline is often used for fitness, self defense, and competition, as well as for mental and spiritual development.
Vancouver Park Board community centres offer a variety of martial arts and self-defense classes for all ages and skill levels.