Parent and tot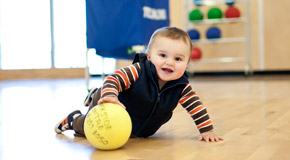 Introduce your child to active living and learning through play at an early age.
Participate together in parent and tot/family gym sessions, where your child can run, jump, climb, and enjoy play gym equipment and toys and meet other families in your neighbourhood.
Drop-in sessions are available at many community centres across Vancouver.