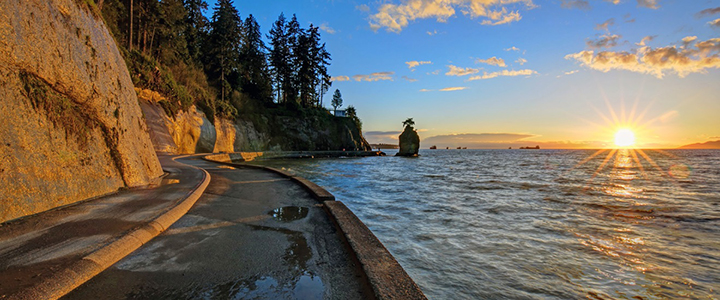 2019-2022 Park Board Capital Plan
What you need to know
The Park Board mission is to provide, preserve, and advocate for parks and recreation to benefit all people, communities, and the environment.
The Park Board is responsible for the City's parks and recreation services and facilities in cooperation with community partners. We set priorities for parks and recreation programs and projects, and submit capital and operating budget requests for City Council to consider on an annual basis.
The City of Vancouver 2019-2022 Capital Plan contemplates $2.8-billion of strategic capital investments over the next four years, organized by service categories.
The Park Board plays a primary role in determining the priority investment areas in the Parks and Open Spaces service category, and has a key role in priority setting for Community Facilities as well as Civic Facilities and Equipment. These three areas have a combined total of $399-million or roughly 14% of the City's whole plan.
Read reports to Council
Strategic approach for capital prioritization
With 60,000 more residents expected in the next 10 years, we're entering a new era of urban park and facility development and renewal. The Park Board established three foundational pillars upon which the Capital Plan was developed:
Equity, inclusion, and access
Reconciliation
Resiliency
In addition to these three pillars, the Park Board's focus for the 2019-2022 Capital Plan is on:
Densification in the urban core and growth areas
Physically active community and aging population
Demand for wellness amenities
Public desire to experience nature in the city of Vancouver
Public enagement
Public engagement on the 2019-2022 Capital Plan included outreach and feedback led by both Park Board and City of Vancouver staff.
The first phase of the citywide two-phase engagement process gathered initial input, while the second phase asked for feedback on the draft plan.
Additionally, stakeholder groups were invited to submit up to three capital project ideas or priorities that fall under the Park Board mandate.
The input helped determine priority projects and programs in the Park Board 2019–2022 Capital Plan. Approximately 65% of Park Board led capital programs are dedicated towards adding or upgrading infrastructure and amenities to support growth, while 35% is dedicated towards the maintenance and renewal.
Park and land acquisition
Seawall and waterfront
Urban forest and natural areas
Programmed activity area
Park amenities
General features and infrastructure
Park buildings
Projects
Parks and open spaces: $264 million
Recreation facilities (sub-category of community facilities): $125.7 million
Service yards (sub-category of civic facilities and equipment): $9 million
Want to get involved?
The next Capital Plan will be for 2023-2026 with the engagement launching in late 2021. There are many opportunities to provide your feedback.