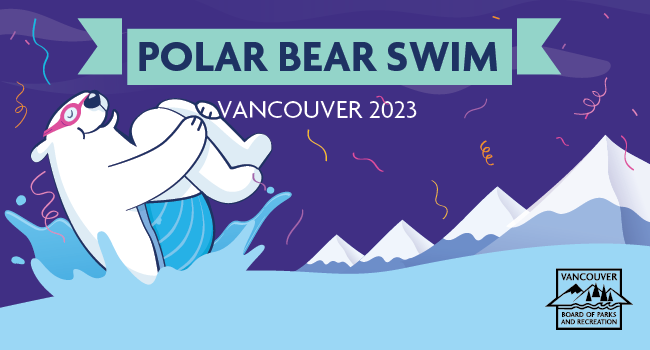 Polar Bear Swim – January 1, 2023
Come and celebrate the new year at English Bay for the 103rd Vancouver Polar Bear Swim.
Get your swim gear ready for a frosty plunge.
What's happening

Registration

Registration is now open, and participants should register in advance to receive their participation certificate.
---
Order your 2023 Polar Bear Swim commemorative merchandise
Commemorative merchandise, such as hoodies, toques, and t-shirts are available for purchase online with a limited amount available for purchase on site at English Bay.
How to participate in the swim
Did we beat a record?
Find out the number of swimmers and water temperature each year since 1976.