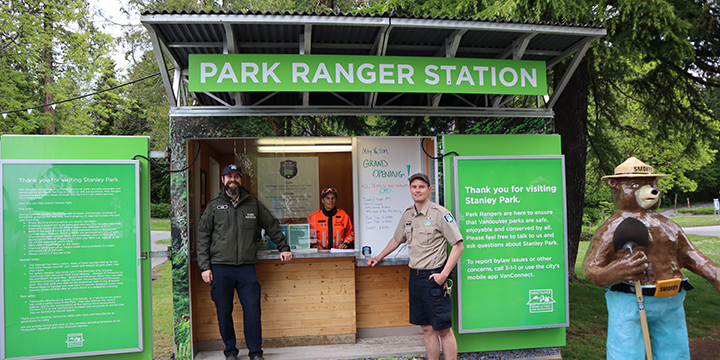 Park Rangers
Park Rangers are the front-line ambassadors in parks and public spaces. They support a broad range of events and activities, and assist with issues such as:
Providing visitor information and wayfinding
Educating the public about park regulations such as the smoking, dogs on leash, and cycling bylaws
Enforcing the Park Board By-laws
Supporting permitted events and filming
Working with Vancouver Police, Vancouver Fire and Rescue Service, BC Ambulance, and other departments and agencies on issues found in parks
Dealing with homelessness as it impacts parks, and connecting individuals with support services
Responding to park concerns reported through 3-1-1 and Van311 services
Park Rangers patrol parks and beaches throughout Vancouver. A seasonal ranger station is located at Second Beach, next to the concession.
Park rangers are not police. Call 9-1-1 if you have an emergency that requires police, fire, or ambulance.