Racquetball and squash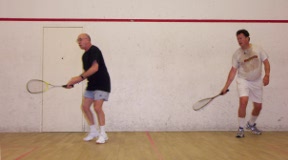 Racquetball and squash are high-paced, racquet sports that can burn between 600 and 850 calories an hour depending on the intensity of the game.
Benefits of these racquet sports include:
Cardiovascular fitness
Eye-hand coordination
Well-toned arms and legs
Book a court or sign up for lessons and improve your stamina, strength, power, and reaction.
Booking squash or racquetball courts
Racquet courts are available at eight Park Board community centres located throughout the city. You can book a 45 minute time slot up to two weeks in advance of your game. To book the courts, phone the community centre.