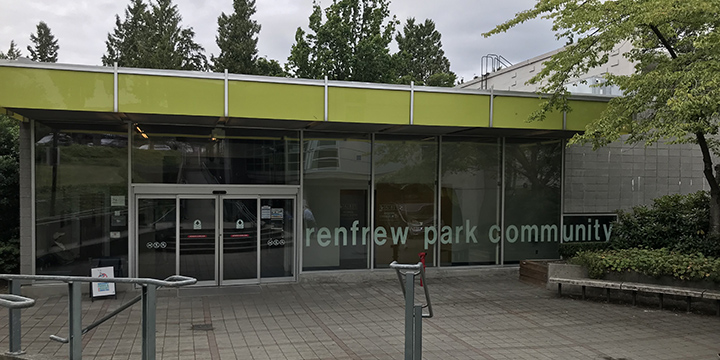 Renfrew Park Community Centre
Masks are optional in public spaces. Please be respectful of each other's comfort levels.
Renfrew Park Community Centre – located near Renfrew St and East 22nd Ave – has programs for all ages and abilities. Ask about playground programs at nearby parks.
We have a games room, computer lab, multi-purpose rooms, swimming pool, fitness centre, sauna, and whirlpool.
Register for recreation programs and services
If you are a new user, setting up your account is easy with an email address. Just create a password, complete your profile, and you're ready to go.
Make your online registration experience more enjoyable. Get registration tips.
#VanWifi
Free WiFi is available at this location.
Renfrew Park Community Association
The Renfrew Park Community Centre is jointly operated by the Vancouver Park Board and the Renfrew Park Community Association (RPCA). RPCA strives to ensure that the community centre's programs and services benefit everyone in the community.