Running in Vancouver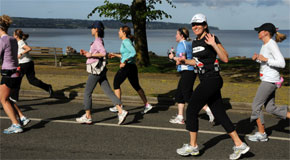 Are you a solitary runner, or do you enjoy running with a group?  Vancouver's mild climate and scenic views make it one of the best cities in the world to run.
When it's too cold or wet outside for your liking, step on a treadmill at your nearest fitness centre. Why not register for a run club or training team to help with that next big event?