What to see in Stanley Park
Temporary Stanley Park closure
Stanley park is closed to non-essential access overnight from 7pm until 9am due to aggressive coyote behaviour. The temporary closure will be in effect seven days a week beginning Friday, September 3 and will extend until the risk of encountering an aggressive coyote has been significantly reduced.
All trails in Stanley Park are closed until further notice.
Businesses within Stanley Park remain open; people are asked to go directly to their intended location (such as restaurants) and then leave the park immediately following.
---
Traffic pattern changes effective July 30
One lane of Stanley Park Drive is open to vehicle traffic and one lane is dedicated to cycling traffic
Northbound traffic only on Park Drive between South Lagoon Drive and North Lagoon Drive. Park traffic to exit via North Lagoon Drive to Georgia St
Southbound traffic only on Park Drive between South Lagoon Drive and Park Lane. Northbound access from the West End to Second Beach via South Lagoon Drive
Access to the causeway will remain open
All parking lots in Stanley Park are open including access to Prospect Point, Teahouse, Third Beach, and Second Beach Pool.
Be inspired by historic artifacts, famous landmarks, monuments, First Nations and other works of art, and stunning gardens in Stanley Park, a Canadian National Historic Site.
Enjoy history and natural beauty
Take in arts and culture
Discover the secrets carved in wood that tell the stories of the land and people who first lived, worked, and thrived on the shores of BC.
Malkin Bowl hosts concerts and cultural events in Stanley Park. Find information about performances at Malkin Bowl, or find rental information if you want to hold a performance there.
Remember your visit by purchasing work created by an artist in Stanley Park. Find the locations where you can buy these one-of-a-kind works of art.
Vancouver Aquarium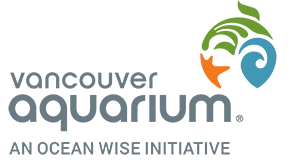 Walruses, sea otters, penguins and 50,000 other aquatic creatures await your arrival at one of the world's most-loved aquariums.