Stanley Park Cycling Plan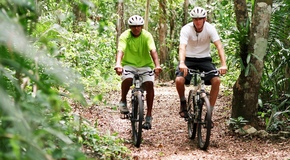 The Stanley Park Cycling Plan recommends much-needed improvements to cycling pathways, bike parking, and environmental impacts of cyclists on the park.
Stanley Park includes the 8.8 km Seawall that can draw thousands of pedestrians and cyclists every day for leisure and commuting. The Stanley Park Causeway gives commuters, both in cars and on bikes, a route between downtown and the North Shore.
A major objective of the plan is to reduce conflicts between pedestrians and cyclists, and congestion, at various points.