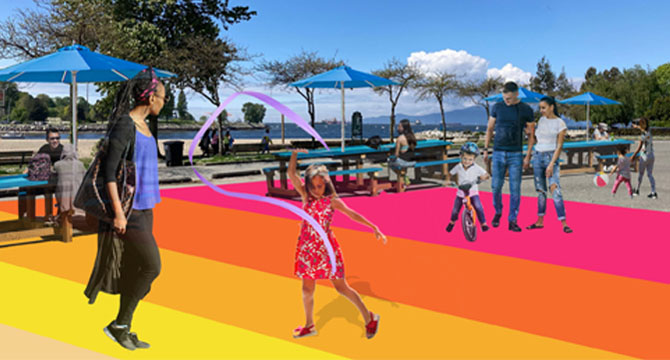 Sunset Beach summer pop-up plaza
With the significant increase in park use over the past year, a temporary plaza space will be created on the West End Waterfront at the Sunset Beach parking lot. This plaza is for people to play, rest, enjoy leisure activities, and gather together at one of Vancouver's most beloved and visited places!
The temporary plaza has picnic tables and umbrellas, log seating, and ping-pong tables (to arrive in July). A bright and bold ground mural is featured in the plaza inspired by the beautiful colours of the sunset and the cultural vibrancy of the West End to create an exciting place for people.
Pop-up plaza plan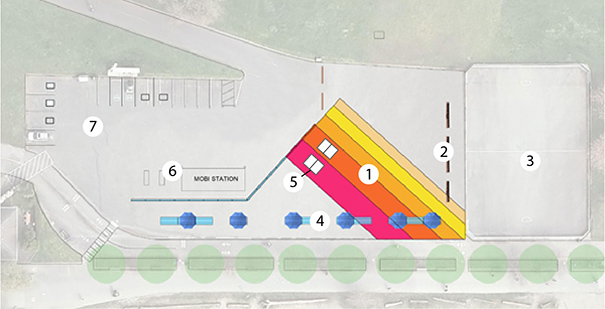 Legend
Ground mural
Log seating
Hard court
Picnic tables and umbrellas
Ping pong tables
Mobi station
Accessible and reserved parking only
Parking
No general parking available beginning May 21, 2021
General parking is available at the Jervis parking lot at Jervis St and Beach Ave
Parking is reserved for accessible parking (five stalls) and reserved parking for concessions staff, lifeguards, and the EV charging station