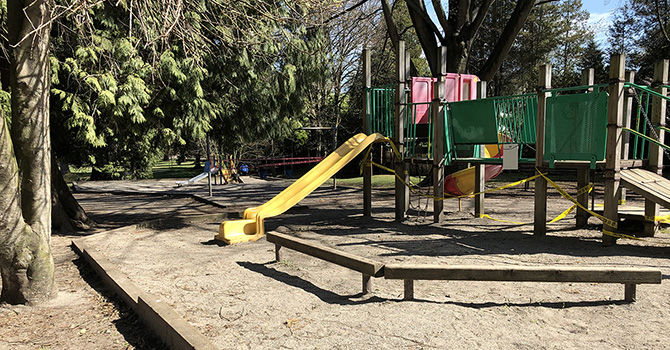 Tatlow Park playground renewal
The Vancouver Park Board will be upgrading the playground in Tatlow Park. The current playground needs renewing due to its age and condition.
This project will integrate with the Tatlow and Volunteer Park stream restoration that will recreate a former stream and restore the English Bay shoreline.