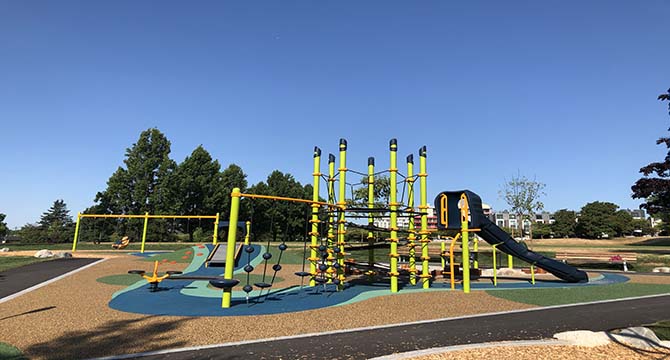 Winona Park playground upgrade
The Vancouver Park Board is upgrading the playground in Winona Park.
The current playground needs renewing due to its age and condition.
What's happening
Preliminary concept developed
In this concept, the playground has been re-located south of the field house to allow for more play equipment, picnic areas, and seating.
A new drinking fountain, shade trees, and bike racks will also be included in the renovation.
View the preliminary concept (750 KB)
Timeline
February 2019

Preliminary concept design presented to the community with a site sign

Late fall 2020