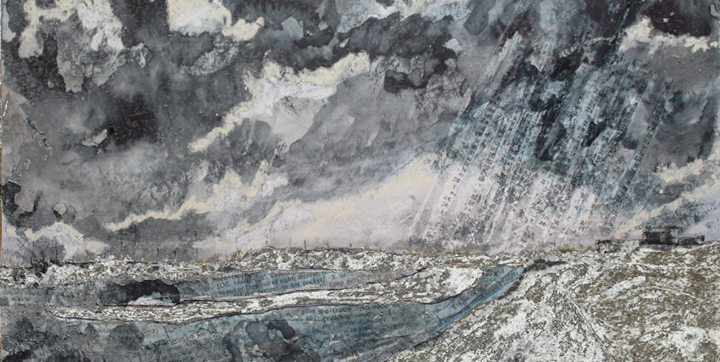 2022-2025 Artist Studio Award recipients
The Artist Studio Award Program offers seven subsidized artist studios for professional artists through an online application process and staff review.
To align with the City of Reconciliation framework and in efforts to promote equity, diversity, and inclusion, the program was open to artists from thexʷməθkʷəy̓əm (Musqueam), Sḵwx̱wú7mesh (Squamish), and səlilwətaɬ (Tsleil-Waututh) Nations and artists who identify as Indigenous, Black, and people of colour
The 2022-2025 awards go to the following group of artists, who collectively demonstrate commitment to practice and craft, and represent diversity across culture, gender and discipline.
Eric Cheung (he/him/his)
Eric Cheung is a second-generation Chinese Canadian contemporary and street dance artist exploring different mediums to expand the boundaries of street dance in film, theatre, new media, fashion, and virtual reality (VR). Eric is most notably known for his film entitled "E_GO", which reached international acclaim in film festivals, receiving a Vimeo Staff pick, Nowness, and Booooooom feature. Eric is currently pursuing dance in VR in collaboration with the Museum of Other Realities (MoR) to form a new decolonized platform for dance creation.
Jonas Jones (he/him)
Jonas Jones comes from the village of Átsnach (Tsleil-Waututh) with strong bloodlines running from Sḵwx̱wú7mesh Úxwumixw (Squamish Nation) as well. His kwshámin (ancestral name), TsuKwalton, comes from the Squamish village of Ch'iyáḵmesh. He is learning and apprenticing under the guidance of Ses siyam (Ray Natraoro) and indulging within the Coast Salish laws of art, a system that is passed down from master carver to apprentice. He is honoured to be practicing this craft, as this foundation of art and way of life has been running through his blood for thousands of years.
Jaz Whitford (they/them)
Jaz Whitford is a Secwepemc two spirit interdisciplinary artist. Jaz works with a range of materials, forms, and mediums to investigate and express their lived experience and understanding of spirituality, indigeneity, and community care. They have worked under the mentorship of T'uy't'tanat Cease Wyss, gaining knowledge about ethnobotany and multi-media arts centred in Indigenous revitalization. They work care-taking at x̱aw̓s shew̓áy̓, an indigenous rewilded plant space, as part of an ongoing project by T'uy't'tanat at gallery 221A. They are currently artist-in-residence at Vines Art Festival, an arts organization and festival that is responsive to and nurturing of artists that are working toward land, water, and relational justice.
Sally Zori (they/them)
A transgender Iraqi raised in the UAE and different parts of "Canada," Sally Zori is a session musician, percussionist, and content creator. They have played stages and theatres in North America, Europe, and Australia with different bands, orchestras, musicals, theatre shows, and once was the percussionist for Aretha Franklin. Today, they are a session musician, percussionist, and content creator, and working on a project that will share the story of their experience as a third culture kid and finding Home, combining theatre with film and live musical underscoring.
Emad Armoush (he/him)
Emad Armoush is a Syrian/Canadian multi-instrumentalist musician and singer, active in the Arabic, flamenco, world and creative music scene of Vancouver since 2000. Inspired to bring his roots from Arabic traditions into his current musical life and influences, and awarded grants from the BC and Canada Arts Councils, Emad released his debut album with the members of his group Rayhan, some of Canada's top world music improvisers. He is motivated and now busy composing and arranging new music for their planned sophomore album. Emad has performed in many music festivals across Canada and Europe in a multitude of collaborations.
Naomi Grace (she/they)
Naomi Grace is an interdisciplinary artist and medicine maker of Afro-Caribbean and European ancestry born and currently residing on the unceded ancestral territories of the Musqueam, Squamish and Tsleil-Waututh nations. With a professional creative practice spanning two decades, Naomi's work is centered around reclaiming sacred medicine in its many forms, which she expresses through painting, mixed media, music, text, culinary arts and sculpture. Naomi's work is a form of visual storytelling and reflects her identity as a woman of the African diaspora, exploring creativity as our birthright. Creativity is not exceptional; creativity is being.
How the recipients were selected
The applications were reviewed by staff through an open, competitive process and selections were made based on artists' eligibility.