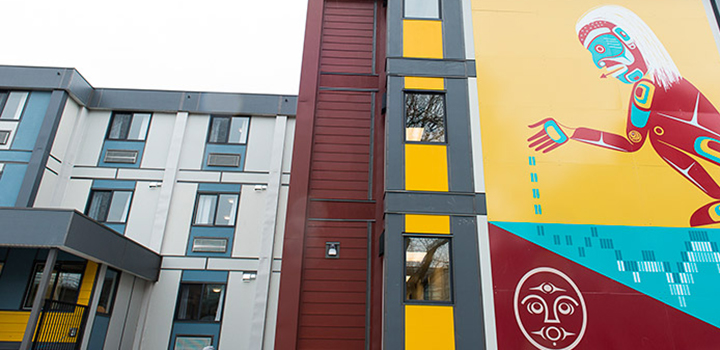 220 Terminal Avenue
In 2017, the Vancouver Affordable Housing Agency (VAHA) opened the first temporary modular housing building on City-owned land with funding from the federal government and Vancity at 220 Terminal Avenue.
There is one building on the site, providing 40 social housing units to lower-income residents in Vancouver. The building differs from other temporary modular housing in Vancouver, as it is not supportive housing.
The housing was constructed by Horizon North. All homes are self-contained dwellings with a private bathroom and kitchen. Four suites were designed to accommodate persons with accessibility requirements and feature customized layouts and a user-friendly adaptive design.
See video footage of 220 Terminal Ave