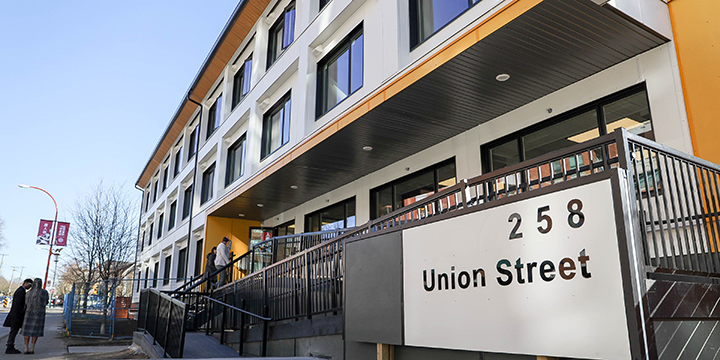 Nora Hendrix Place
258 Union Street
Former address: 898 Main Street
24/7 phone
604-336-9953
The temporary modular housing at 258 Union St has one building with 52 studio homes. All units are self-contained dwellings with a private bathroom and kitchen. At least 10% of the homes are wheelchair accessible.
The block (Hogan's Alley) is identified in the Northeast False Creek Plan (NEFC) as a location that we are committed to exploring – with the involvement of the Black community – for land trusts, long-term leases, and the establishment of a cultural centre.
The City and BC Housing are exploring opportunities with the Hogan's Alley Society Board for these new temporary modular homes to reflect and advance the long-term vision of this site developed by the Black community in the NEFC plan.