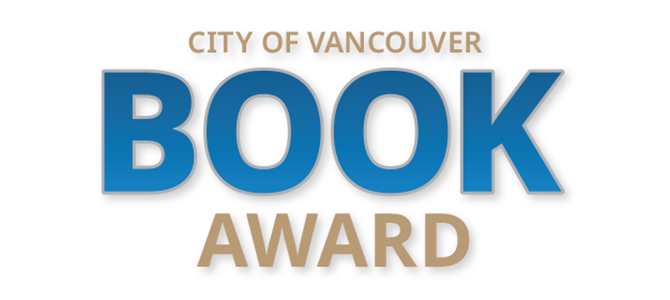 City of Vancouver Book Award
The annual City of Vancouver Book Award has been recognizing authors of excellence of any genre since 1989. These authors contribute to the appreciation and understanding of Vancouver's diversity, history, unique character, or the achievements of its residents.
The $3,000 prize is funded by our Publishing Reserve, which was established in 1977 as a permanent legacy for Vancouver writers and publishers.
2020 and 2021 Awards
Six books that cover a range of genres have been selected as finalists for the annual City of Vancouver Book Awards.
The awards will be presented in a hybrid event on November 20. Since the 2020 award was postponed due to the pandemic, we will announce two winners of the award who will each receive a $3,000 prize.
Honourable mention
Selection panel
Previous Book Award winners
Previous winners of the City of Vancouver Book Award include Robert D. Watt and Susan A. Point for People Among the People: The Public Art of Susan Point, Chelene Knight for Dear Current Occupant, Carleigh Baker for Bad Endings, and Lawrence Paul Yuxweluptun, Karen Duffek and Tania Willard for Lawrence Paul Yuxweluptun: Unceded Territories.
See more City of Vancouver Book Award winners and finalists from previous years
Get arts and culture news
Contact Cultural Services
Location address
Cultural Services
Woodward's Heritage Building
501 - 111 West Hastings St
Vancouver, BC V6B 1H4
Mailing address
Cultural Services
453 West 12th Ave
Vancouver, BC V5Y 1V4