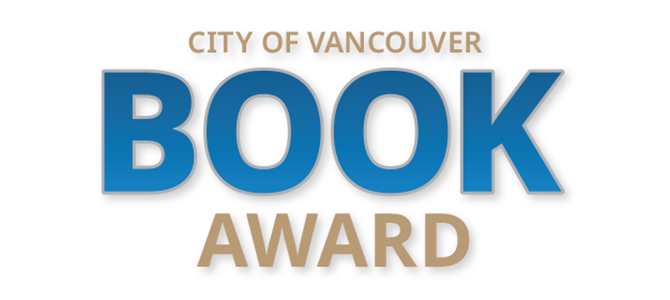 City of Vancouver Book Award
The annual City of Vancouver Book Award has been recognizing authors of excellence of any genre since 1989. These authors contribute to the appreciation and understanding of Vancouver's diversity, history, unique character, or the achievements of its residents.
The $3,000 prize is funded by our Publishing Reserve, which was established in 1977 as a permanent legacy for Vancouver writers and publishers.
The awards will be presented at the Vancouver Public Library (central branch) in the fall.
Previous Book Award winners
Previous winners of the City of Vancouver Book Award include Karen Duffek, Bill McLennan, and Jordan Wilson for Where the Power Is: Indigenous Perspectives on Northwest Coast Art (2022); Michelle Good for Five Little Indians (2021); Catherine B Clement for Chinatown Through a Wide Lens: The Hidden Photographs of Yucho Chow (2020); Robert Watt and Susan Point for People Among the People: The public art of Susan Point (2019); Chelene Knight for Dear Current Occupant (2018); Carleigh Baker for Bad Endings (2017); and Lawrence Paul Yuxweluptun, Karen Duffek, and Tania Willard for Lawrence Paul Yuxweluptun: Unceded Territories (2016).
Review more City of Vancouver Book Award winners and finalists from previous years
Contact Cultural Services
Mailing address
Cultural Services
453 West 12th Ave
Vancouver, BC V5Y 1V4
Get arts and culture news