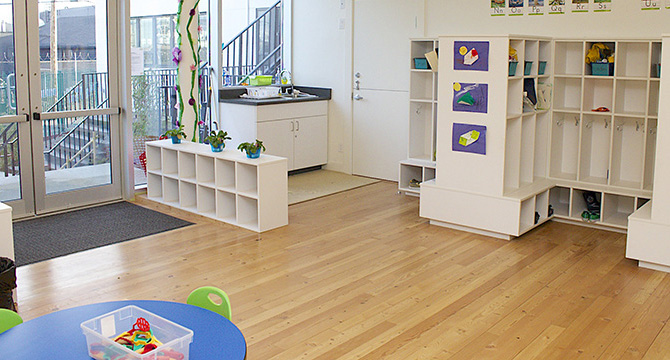 Developing a childcare centre
Are you interested in opening a childcare centre in Vancouver?
We are committed to providing affordable, quality, and inclusive childcare options for all families in our city.
Vancouver's childcare design guidelines are intended to help you plan a safe, healthy, and operationally efficient group childcare center for children 0 to 5 years old. We based the guidelines on research in childcare design, and experience of what works for children, families, and operators.
Get started by reviewing the Childcare Design Guidelines (321 KB)
Changing an existing childcare facility
After a facility is completed, each program also needs a childcare license issued by Vancouver Coastal Health that assesses health and safety and determines the maximum number of spaces, based on mandatory performance criteria set out in the BC Child Care Licensing Regulation and standards .
Guidelines
The guidelines are not strict regulations, but outline principles, standards, and practices to guide you through the planning and permitting process, from initial design to occupancy permit. Meeting the intent of the childcare design guidelines in the development permit process will also help prepare you to meet the requirements for Provincial Childcare Licensing approval.
Steps for establishing a childcare centre