Environments to thrive in
Goal
Vancouverites have the right to a healthy environment and equitable access to livable environments in which they can thrive.
Targets
Add a biodiversity target and a target related to toxins prevention to the Greenest City Action Plan
Increase neighbourhood Walk Scores
Overview
Healthy urban environments are characterized by complete, compact, and connected communities - including well-planned, sustainable, thriving, and vibrant environments.
Progress we've made so far
Healthy City Dashboard
Check out the latest way to find information about health and well-being in Vancouver. View the status, trends, and graphs of health indicators and export the data to use elsewhere.

The most walkable large city in Canada
Vancouver scored 78/100 on the Walkscore ranking, which means that most errands can be accomplished on foot.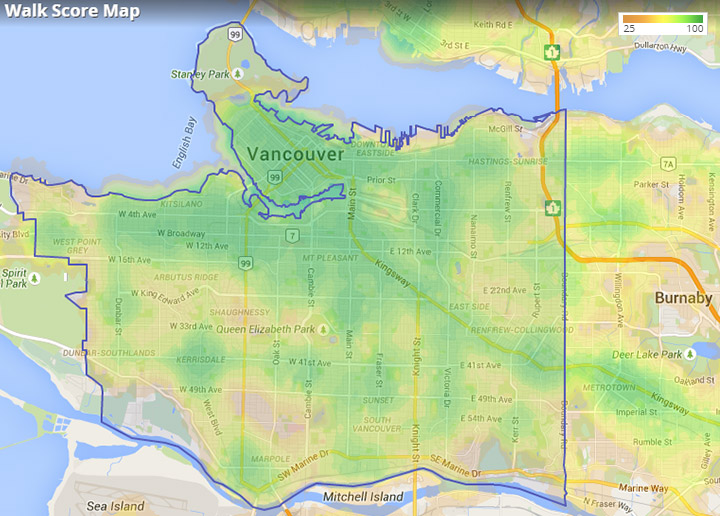 Source: Walkscore®
Initiatives helping us reach these goals and targets