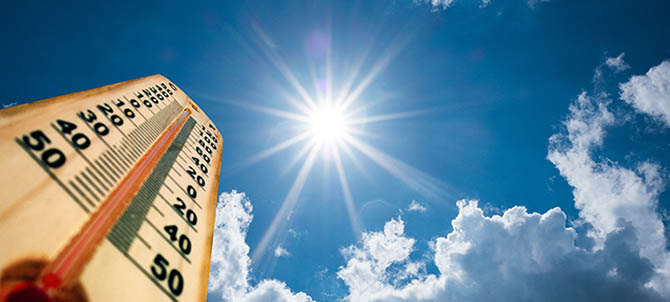 Stay safe in the summer heat
What you need to know
When it's summer in Vancouver and the days get hotter, it's important to remember that even in temperate, coastal BC, heat can be harmful.
Check in with anyone you know who is vulnerable to heat or who lives alone.
Where to keep cool
Some community centres and most public library branches have air-conditioned spaces where you can cool down on a hot day.
These facilities become cooling centres when Environment Canada issues a heat warning or Vancouver Coastal Health issues an extreme heat alert.

Cooling centres at community centres

Vancouver Public Library cooling centres
Other places to keep cool
Wildfire smoke
Wildfire smoke can often occur at the same time as hot weather.
If you're looking for relief from wildfire smoke, you can visit one of our cleaner air spaces in community centres or library branches with high efficiency particulate air filtering, or MERV 13 filters.
These facilities are activated as cleaner air spaces when Metro Vancouver issues an extended air quality advisory due to wildfire smoke for the City of Vancouver.
Cleaner air space locations